Which Mazda Vehicles are the Best to Take on a Road Trip?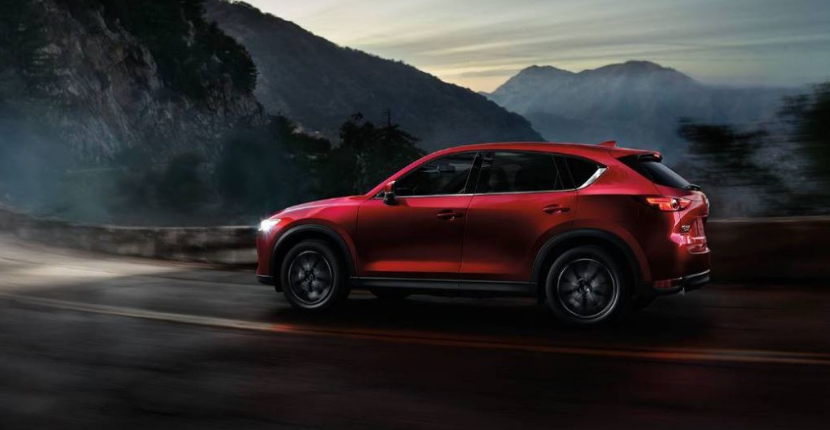 Each Mazda vehicle is built with family in mind. They all center around this and each have different qualities that also make them out shine other brands. Some Mazda vehicles offer great mileage and fuel efficiency while others offer more seating and storage. Each Mazda offers something special that might need your road trip needs more than others, it all depends on the trip you are taking!
Mazda 3
The Mazda 3 has a fuel efficiency rating of up to 41 miles per gallon on the highway, that's equivalent to about 450 miles driving on one tank of gas, making this, to us, an ideal vehicle to drive to the family's house this holiday season! With children in the car with you, you may need to stop for snacks, bathroom breaks, or to stretch their legs, but just know that you don't need to stop to fill up your car-just to fill up their tanks! With the model comes the hatchback option, this adds more storage and room that you'd think you have. With the rear seats folded you have 47.1 cu.ft. of storage. Making this an ideal road trip vehicle!
Mazda CX-5
The Mazda CX-5 is a road trip worthy car for many reasons! For one, it seats up to five people and has tons of storage space for everyone. The Mazda CX-5 has 35 miles per gallon on the highway, just a little behind the Mazda 3. This Mazda also has the ability to tow-leaving a little more room on the inside for your passengers.
Mazda CX-9
The Mazda CX-9, in our opinion, is the epitome of a road trip car. With the ability to carry up to seven passengers and also having the tow power of 3,500 lbs. There's more passenger room and storage room than both the previous Mazda's.
Nothing ruins a road trip like breakdowns, most of which can be avoided with some planning and premeditated care. Bringing in your car to your local Mazda dealer for an inspection will reduce stress and help avoid wasting time and money while you are on the road. Mazda of Orland Park is ready to assist you with any pre-travel questions or service! No matter what the service, whether it may be an oil change, engine inspection, checking fluids, or a tire rotation we will be happy to help! You can make a service appointment online today or stop in today!