Mazda Tops Consumer Reports Beating Out Competitors Such as Tesla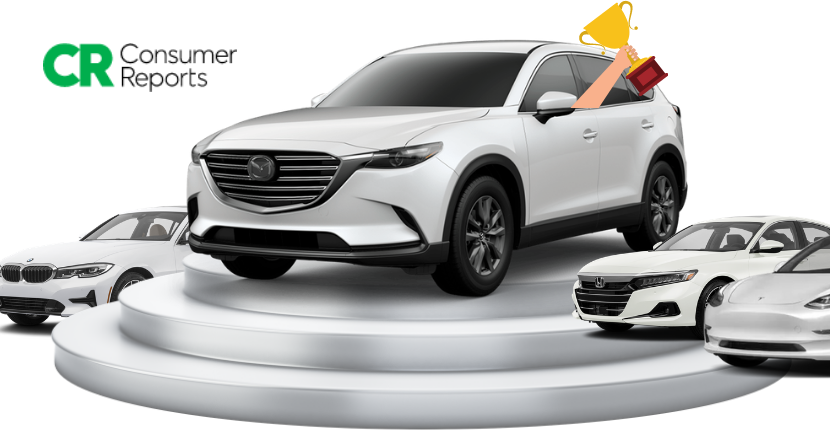 Recently, Mazda placed first in Consumer Reports' annual ranking of the most reliable automotive brands for the first time. Despite the COVID-19 pandemic, Mazda's North American sales grew last year, quite a feat other manufacturers did not accomplish. Sales grew thanks in large part to the popularity of several Mazda models, including the Mazda CX-9, a seven-seat sport utility vehicle, and the CX-30, a crossover. 
How the Ranking Works
An American nonprofit consumer organization, Consumer Reports is dedicated to unbiased product testing, investigative journalism, consumer-oriented research, public education, and consumer advocacy. 
To determine the rankings, Consumer Reports anonymously buys vehicles from dealerships for road testing. These tests include conducting checks for braking, handling, comfort, convenience, safety, and fuel economy. Additionally, survey responses from Consumer Reports subscribers are taken into account for ranking. 
Mazda Tops Its Competitors 
Coming in at first, Mazda solidified itself as the best car to buy in 2021. Following Mazda, competitors BMW, Subaru, Porsche, and Honda rounded out the top five spots. Tesla, last year's top American-owned auto brand fell five places to land at spot 16. The bottom of the list includes Mitsubishi, Land Rover, and in last place, Alfa Romeo, which fell due to "worsened reliability" and poor performance in road tests. 
Mazda Reliability 
With dozens of new models released in the past year, many brands have been reshuffled with redesigns and less-experienced vehicles. For Mazda, earning the honor of the top sport was thanks in large part to its powertrains. These use solid and durable 6-speed automatic transmissions, whereas continuously variable transmissions (CVT) are generally more fragile and less reliable. 
Additionally, Mazda does not rely on overly complicated multimedia systems, instead opting for operation using thumbwheels on the center console that can be done without the driver having to take their eyes off of the road. In this way, Mazda vehicles are generally less susceptible to some of the inadequacies and inconsistencies other competing car brands experience.
The Mazda Brand 
With this award, Mazda once again proves itself as a top competitor in the auto industry. Mazda offers customers great vehicles at competitive prices, along with Mazda service to keep your vehicle at the top of its game. As Consumer Reports indicates, Mazda is always the best choice.
Mazda Dealer Near You 
Looking for a Mazda dealership to check out the best cars in the industry right now? The search for a "Mazda dealer near me" ends here at Mazda of Orland Park. We've got you covered with a wide selection of new and used vehicles to match all of your needs. Visit us to learn more about what Consumer Reports calls the most reliable automotive brand or schedule a test drive today!