Mazda Offering Parts for First Generation Miata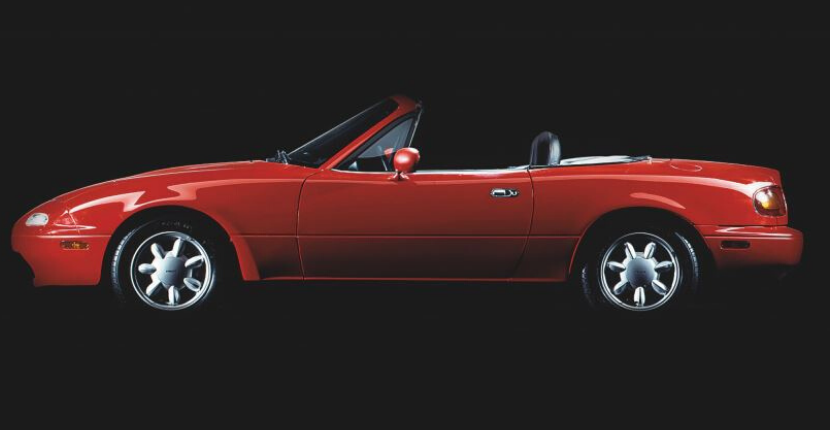 Many car gurus have a soft spot for first-generation cars. The first-generation Mazda Miata holds a special place in many hearts. The Mazda Miata actually holds the Guinness World Record for the best-selling two-seat sports car. It should come as no surprise that the Japanese automaker is making an effort to keep the model in circulation by extending the availability of restoration parts. There are now over 1,100 new and legacy parts available to support any fan's restoration project and continue to enjoy their Miata.
The Legend Begins
The original Miata debuted as a 1990 model, with a 1.6-liter I4 engine that produced 116 horsepower and 110 lb-ft of torque. Power went through the rear wheels through a five-speed manual transmission. Mazda says that the first-generation Miata had a top speed of 116 miles per hour and did the 0-to-60 in 8.6 seconds. Those specs might not seem outrageous, but back then it was something worth considering. This Mazda offered a unique blend of handling, reliability, affordability, and jinba ittai (Japanese for "horse and rider as one") to many drivers around the world.
Mazda Offering 1,100 New Restoration Parts
Until  recently, spare parts for the Mazda Miata were hard to come by. Mazda has recently announced its new Restoration Parts Program, which will include 1,100 hard-to-fine parts. Mazda has also checked with numerous shops and Miata clubs to learn which parts the company should manufacture first in order to prioritize them. With the help of suppliers, they started making the components in Japan, using modern techniques and materials, while retaining the original look and feel.
The list of available replacements is already a long one, and Miata owners could order everything from a complete exhaust system to a replacement speedometer to replacement fabric soft-top scores more fasteners and associated hardware, to name just a few.
"There is a pure feeling of joy when it comes to driving a Miata, of any generation," said Masahiro Moro, Chairman and CEO of Mazda North American Operations. "Our unique Jinba-Ittai – 'horse and rider as one' – engineering philosophy has allowed for the engaging and exhilarating driving dynamic that has remained constant over the years, helping make the Miata an important vehicle for the brand and our fans. By helping prolong the life of the MX-5 Miata NA models, Mazda is committed to supporting the roadster culture and looks forward to seeing these historic vehicles on the road – and on the track – for years to come."
The Restoration Parts Program runs with the brand's celebration of 30 years of the Miata following the debut of the 2019 Mazda MX-5 Miata 30th Anniversary in February at the Chicago Auto Show.
This program comes as great news to most Miata lovers! For more information on the list of parts for first generation Miata available- feel free to stop into Mazda of Orland Park. We are your Orland Mazda dealer located at 8910 W 159th ST. in Orland Park, IL. While you are here, take a peek at our new 2019 Mazda Miata's available on our lots!