Mazda Connective Technology and Safety Technology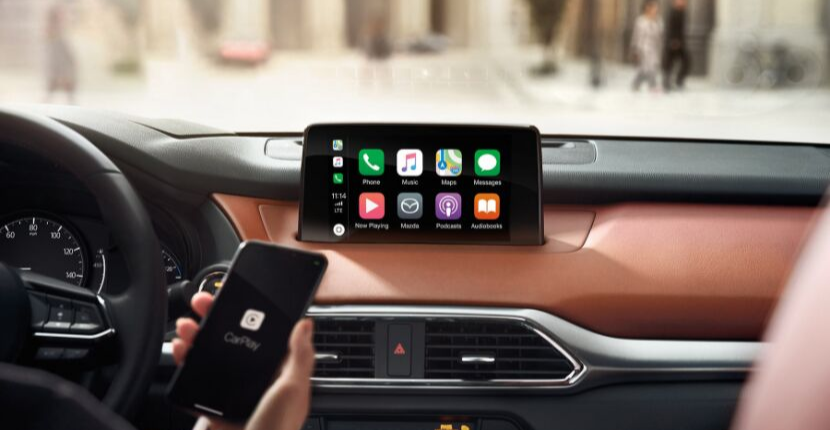 These days, everyone wants a vehicle that has user-friendly technology. They want that technology to keep them entertained, but also, to keep them connected to their world. With technology like smartphone integration, many vehicles are giving consumers just what they are looking for. Mazda is no different. Mazda offers you some impressive connective technology and safety technology. Learn more about these features below.
Mazda Smartphone Integration, Safety Technology, and More
What do new Mazda models have to offer you in terms of technology? We are listing just a few of the popular technology features below. You can learn more about them here, or come down and check out this technology in person at Mazda of Orland Park.
Apple CarPlay and Android Auto – Apple CarPlay and Android Auto are now available in newer Mazda models. This technology helps people integrate their smartphones with their vehicle, which can keep them connected on the go. Apple CarPlay and Android Auto allow you to connect to your smartphone through your car, which means you can make calls through your vehicle and connect to your smartphone apps, music, text messages, and more. With this integration, you can also do so hands-free, which makes it a safer option.
MyMazda App – Another type of technology that you can get with your Mazda is the MyMazda App. You can download this app on your smartphone, and it gives you access to vehicle information like maintenance schedules, service history, roadside assistance, and more.
Mazda Connect Infotainment System – The Mazda Connect infotainment system brings together your smartphone, an available navigation system, apps, music, and more. This includes a center display screen and a command center. There is also an active driving display that comes in your Mazda vehicle.
iActivsense Safety Technology – You can also get some great safety technology features in your Mazda vehicle like automatic high beam control, forward obstruction warning, radar cruise control, and more.
As you can see, there is a lot of great technology that can be found in new Mazda vehicles for sale. Mazda of Orland Park is a Mazda dealership near you. We provide you with a lot of great technology and features in your Mazda vehicles.
Mazda is known for its fun driving dynamics, as well as the high-end interiors for its vehicles. If you want to check out a specific Mazda model for yourself, you can come down to Mazda of Orland Park. We have some great Mazda cars and SUVs for sale near you. We look forward to helping you upgrade.