Mazda Has a Craft for You in Quarantine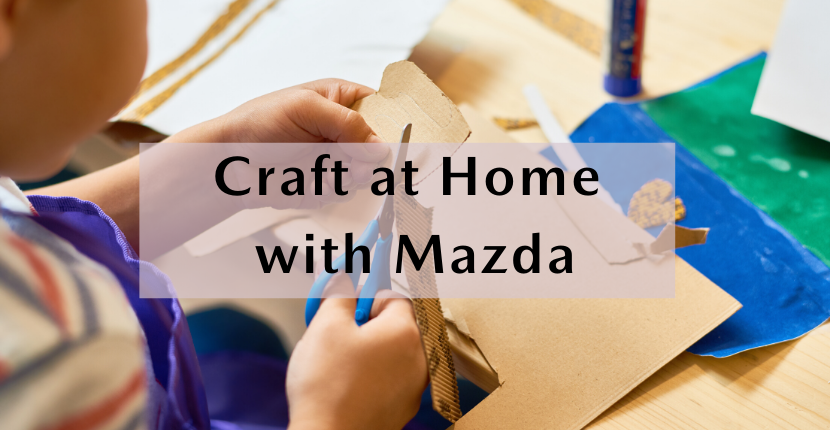 With the coronavirus pandemic and many of us in quarantine, we are looking for ways to spend our time. We are home more than ever and trying to stay safe and entertained. If you are looking for a fun craft to do during quarantine, you can put together some papercraft models of Mazda vehicles. Learn more about this below.
According to Motor1, "If you're looking for something to do at home, then Mazda has an answer by releasing a series of free papercraft models that you can print out and build at home. The company classifies them into low, medium, and high difficulty levels. Some of the kits have multiple pages of parts to cut out and assemble. You can find all of them in a post on Mazda's site."
This could be a fun craft for you to do by yourself, or even with your kids. There are Mazda models like the CX-3, CX-5, Mazda3, MX-5 Miata, 1960 R360 Coupe, and more. You can build this vehicle out of paper so that it can be played with or displayed. This is great for car lovers who want to collect fun versions of their favorite Mazda vehicles. Click here to get crafting! We recommend coloring them in some crazy colors! The sky is the limit. Once you're done crafting, make sure to send us a picture of your masterpiece.
If all of the crafting has you ready to upgrade to a full-size Mazda vehicle, you can reach out to us at Mazda of Orland Park. At Mazda of Orland Park, we have a wide selection of new and used Mazda vehicles for sale.
We can help you upgrade to sports cars like the Mazda MX-5 Miata, which just celebrated its 30th anniversary. You can also upgrade to great SUVs like the Mazda CX-5, Mazda CX-9, or the new Mazda CX-30. Wondering which Mazda vehicle is right for you? You can reach out to our staff to ask them for their expert advice.
Also, we want you to know that with the Coronavirus pandemic going on, we are taking your safety seriously. We have different measures in place to make sure you are safer, and you can even complete much of the vehicle buying process online or with us over the phone. We can also schedule an appointment to meet in person with you with safety measures in place. Reach out to us at 708-966-1401 to learn more, and let us know if you have any questions or concerns. We are happy to help you with your next upgrade.