How to Unlock a Push-to-Start Mazda Steering Wheel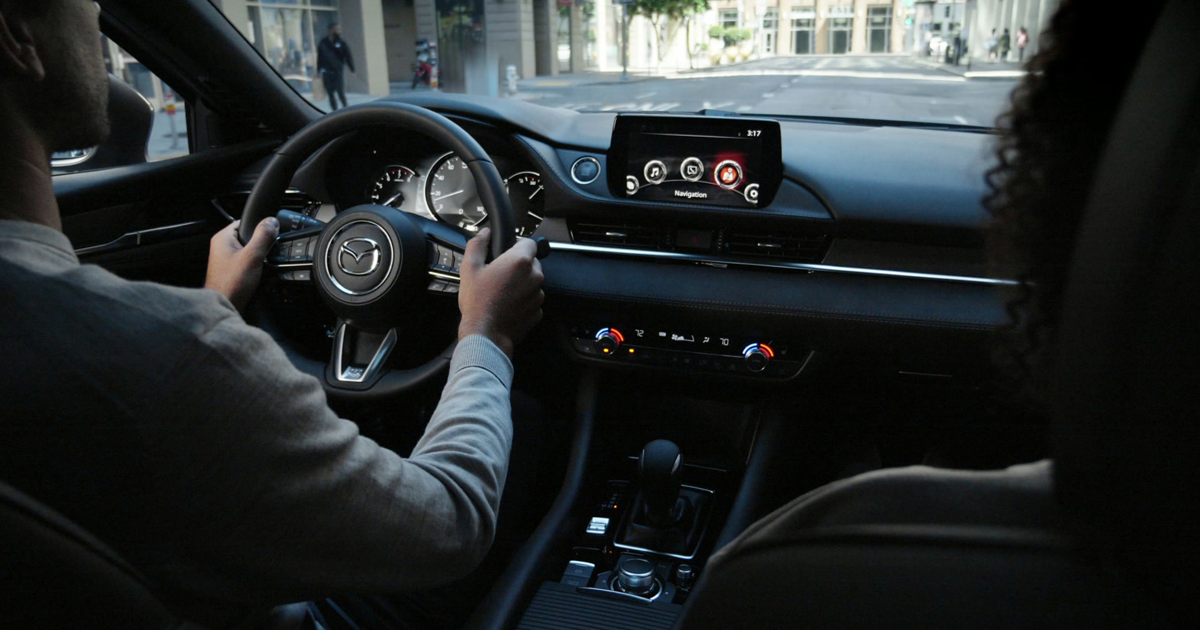 Push Button Start Positions
The Mazda Push-to-Start system operates only when the key is within operational range. Each time the push button start is pressed, the ignition switches in the order of off, ACC, and ON. Pressing the push button starts again from ON and switches the ignition off.
How to Fix Push-to-Start Steering Wheel Locked
Is your Mazda Push-to-Start not working? It might be because your steering wheel is locked. Follow these instructions to unlock your Mazda Push-to-Start Steering Wheel: 
If the push button start indicator light (green) is flashing and the beep sound is heard, this indicates that the steering wheel is not unlocked. To unlock the steering wheel, press the push button start while moving the steering wheel left and right.
Some electrical accessories will operate and the indicator light (amber) illuminates. In this position, the steering wheel is unlocked.
Unlocking A Steering Wheel: Quick Tips To Ensure Success
When trying to unlock your steering wheel, avoid using brute force. You can't use brute force to unlock a locked steering wheel; in doing so, you could wind up causing more damage than good. For this procedure, applying even pressure and going slowly and carefully is best and most effective.
Schedule Mazda Service for Assistance!
What's better than having an extensive collection of new and certified pre-owned vehicles to choose from? Having a reliable trusted team of service technicians to maintain your vehicles for years to come. At Mazda Orland Park, we offer trusted service and maintenance so you get the most value out of your Mazda vehicle, all while keeping you and your family safe. It's all a part of what makes us a special Mazda dealership that our customers keep coming back to. If you're still having trouble with your Mazda steering wheel locked Push-to-Start, contact Mazda service for help! 
Visit Mazda of Orland Park!
Looking for a Mazda near me? Mazda of Orland Park is not your typical car dealership. We are now an employee-owned Mazda dealer staffed with long-term employees who will continue to give you the award-winning customer service you expect. We have a great selection of new and used vehicles, or you can order a new Mazda online. We have a great Mazda service department with equally amazing service specials and professionally trained technicians and mechanics who love working on Mazda models. Visit us to learn more about the Mazda Push-to-Start Steering Wheel today!