Connected Services Free with CX-30 for 3 years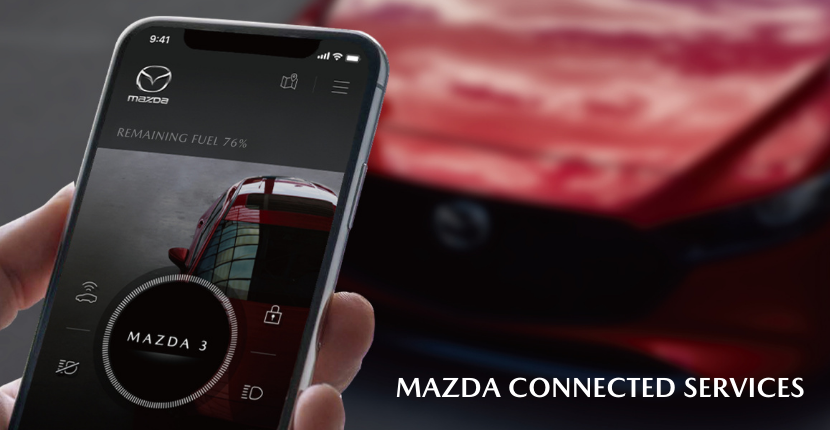 The new Mazda CX-30 comes with three years of a complimentary Mazda Connected Services subscription. So, what is Mazda Connected Services? Think of it like a personal assistant for your Mazda. It allows you to access all of the best new features to make your driving experience smooth and functional. 
Conveniences of Mazda Connected Services 
The Mazda Connected Services is a feature allowing you all sorts convenient services with your Mazda CX-30. For maximum comfort, Mazda Connected Services enables you to remotely start your CX-30 engine and prepare the interior temperature before setting foot out your door, an especially important feature during the cold winter months. You can also lock and unlock your car's doors similar to your vehicle remote all from the MyMazda App. Additionally, the MyMazda app will provide you with your vehicle's health report to ensure everything from your tire pressure to your oil life are all set for all of your adventures. 
The Mazda Connected Services also allows convenient technological upgrades for your Mazda CX-30. You can equip your vehicle with in-car Wi-Fi connectivity, as well as emergency services notifications, including automatic 911 dialing and roadside assistance. Additionally, the Mazda Connected Services CX-30 edition allows for Apple CarPlay and Android Auto integration to enable you to access maps, playlists, contacts, and compatible apps, such as navigation, with your voice through your phone's voice command system. All of these are accessible through the Mazda Connect Infotainment System, and the Mazda CX-30 features a colorful display of an 8.8-inch-wide center screen, which operates via the multi-function commander control. 
Activating Mazda Connected Services 
In order to activate Mazda Connected Services in your 2021 Mazda CX-30, you will use the MyMazda app, which is also where you can access remote controls for your vehicle and your vehicle's health report. Once you've downloaded the app, you'll enter your Mazda CX-30's VIN number, then read and agree to the disclaimer prompt. 
Complimentary Status of Connected Services for CX-30s
With the purchase of a Mazda CX-30, you will receive a complimentary Mazda Connected Services feature valid for three years (36 months) from the original vehicle purchase date. After the three years is up, there is an annual or monthly fee of $10 per month to continue use of Mazda Connected Services. 
How it works 
Unlike some other systems, Mazda Connected Services does not require any additional hardware or software to be installed in order to activate your subscription. Your Mazda CX-30 is already equipped with all of the necessary hardware and software to access remote start and all of the other convenient features of Connected Services. Don't forget to create an account with the MyMazda app first so you can activate your subscription. 
Other Mazda Models with Connected Services
Currently, the Mazda CX-30 and the Mazda3 are the only vehicles to offer the Connected Services platform. Mazda will likely expand its use to other vehicles in the future, but for now, you will receive a complimentary three-year subscription of Connected Services only when you purchase a Mazda CX-30 or Mazda3. 
Visit us at Mazda Orland Park to learn more about all of the conveniences of Mazda Connected Services in the Mazda CX-30 today!