The Future of Mazda's EV Plans and Its New Brand Purpose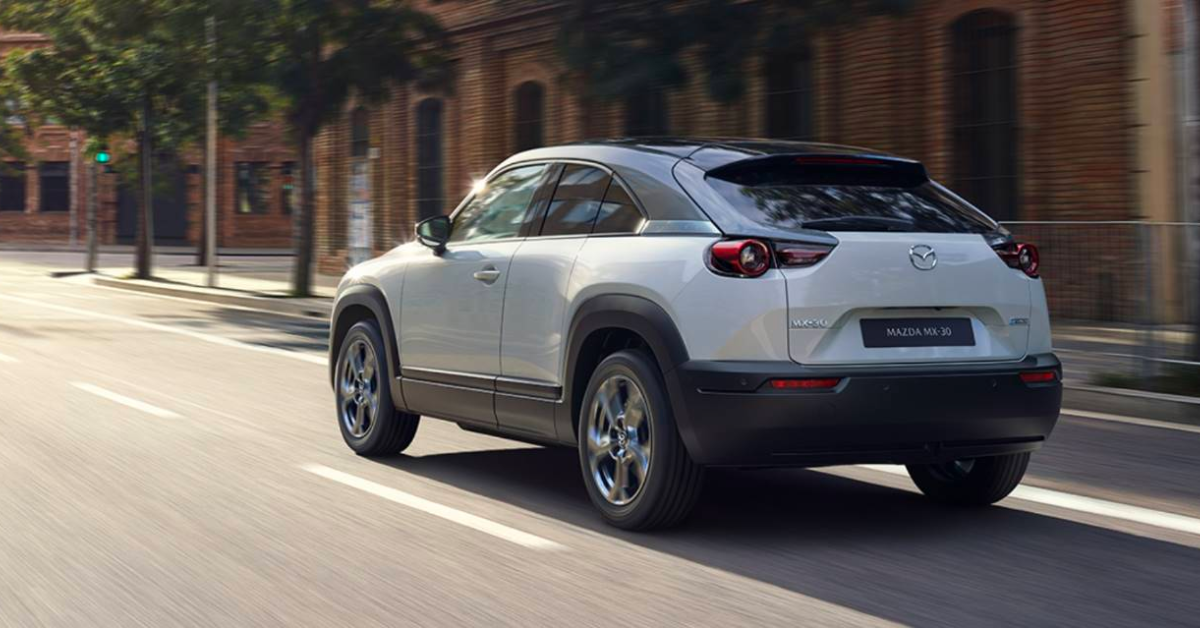 The tradition of believing in human potential will set the path for Mazda's future. With an all-new brand purpose, the automotive brand wants to make human-centric engineering the core of its mission. Utilizing the Japanese "jinba ittai" philosophy—meaning "horse and rider as one"—the new brand purpose will is expected to be introduced along with exciting new Mazda EV plans. The new roadmap is rumored to include updates to the 2022 Mazda MX-30 EV and exciting electric models that will debut in 2025, 2030, and beyond.
The Power of Human Potential
For Mazda, one simple thought lies at the foundation of its core: "By humans, for humans." Mazda wants to put human beings at the center, while the rest of the world is moving toward removing human beings from the driving picture. Mazda's mission is the story of the energy, life, and passion their craftsmen put into designing vehicles, as well as the energy, life, and passion felt when driving them. Mazda works to move your emotions—to inspire, uplift, energize and enrich the everyday driving experience. Every detail is designed to make drivers feel alive.
The Masters of Japanese Design
Traditional Japanese beauty expresses an elegance that is found nowhere else in the world. It is a style that grows out of an exquisite sense of balance—beautifully restrained, with every element perfectly emphasized. Much of Japanese traditional culture is based on the concept of "less is more." This philosophy places emphasis on carefully eschewing superfluous elements to create an abundance of empty space that enhances the essential elements.
Part of Mazda's new brand purpose is to use vehicles as a medium to introduce traditional Japanese beauty to the world. Leaning on their rich heritage as pioneers in world-class automotive design, Mazda designers bring profound depth to their vehicles' design, resulting in a pure, essential beauty that raises the car to the level of fine art.
The Electrified Future of Mazda
Along with its redesigned brand purpose, Mazda will move forward with an expanded EV roadmap, which will be released in the Japanese automaker's upcoming mid-term plans announcement. Saying "sayonara" to internal combustion engines, the new Mazda plans include launching five hybrid vehicles, five plug-in hybrids, and three fully electric models between 2022 and 2025.
With the debut of the 2024 Mazda CX-90—the brand's first nationally available electrified vehicle— it is clear that the new EV platform will revolve around SkyActive EV. This electric motor platform involves Scalable Architecture to give all Mazda models some level of electrification by 2030.
Visit Mazda of Orland Park!
There's so much to be excited about with the upcoming debut of Mazda's EV plans and their new human-centric brand purpose. Learn more about Mazda's roadmap for electric vehicles and what the brand's philosophy of believing in human potential means at Mazda of Orland Park.