The New 2023 Mazda MX-5 Miata: Price, Packages, & More
Pure driving enjoyment, the 2023 Mazda MX-5 Miata starting price is just $28,050 including destination fee. It continues its long-standing tradition as a pure expression of effortless, joyful driving, even as it features new upgrades and changes. Well-balanced, lightweight, and outstanding power-to-weight ratio all help make the 2023 Mazda MX-5 a popular driver's car. Set to go on sale this winter, the 2023 MX-5 Miata offers customers a new exterior paint color option to choose from in Zircon Sand to help make their MX-5 their own. Check out what's new to the MX-5 Miata now at Mazda of Orland Park!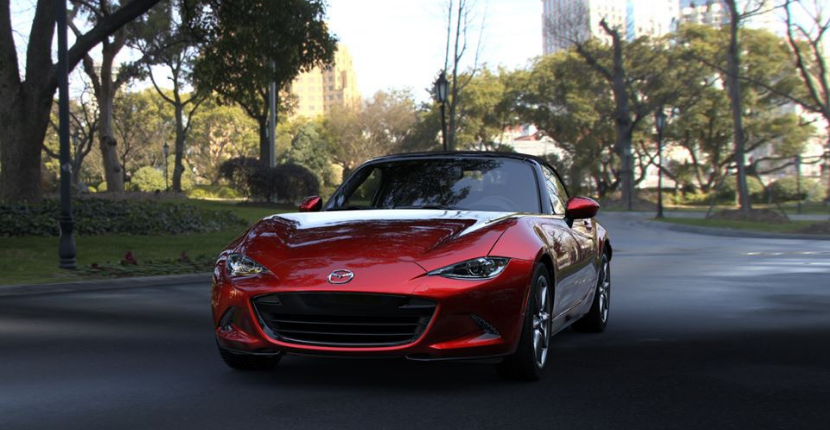 Get to Know the MX-5 Miata
The 2023 MX-5 Miata is a two-seat convertible sports car with both a soft top and power hard top available. It's equipped with standard connectivity with Apple CarPlay and Android Auto. The standard model features a black soft top roof, but a Retractable Fastback option with a power hard top is available. With a well-designed body, the Miata's ride height and weight balance connect the driver to the road unlike any other modern car. 
The 2023 model is available in four trims: the MX-5 Miata Sport, MX-5 Miata Club trim, MX-5 Miata Club with Brembo BBS Recaro Package, and MX-5 Miata Grand Touring.
The 2023 Mazda MX-5 Miata will feature a front engine, rear-wheel drive layout, with a Skyactiv-G 2.0-liter four-cylinder engine capable of producing an inspiring 181 horsepower at 7,000 rpm and 151 lb.-ft. of torque at 4,000 rpm. The MX-5 Miata Sport and Club models are exclusively paired with a six-speed manual transmission and MX-5 Miata Grand Touring is offered in either a manual transmission or a quick-shifting six-speed automatic transmission with steering wheel-mounted paddle shifters.
Connectivity and Technology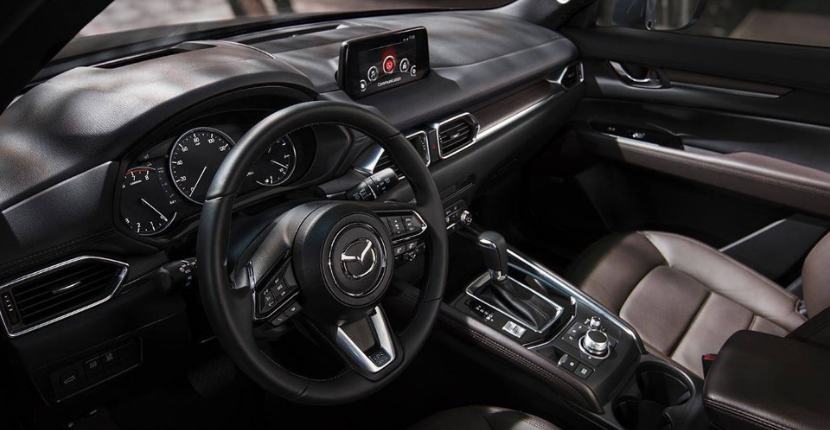 The MX-5 Miata keeps you and your passengers connected and entertained on every drive. It has some of the best and latest technology and entertainment features, including a 7.0-inch touchscreen, stereo speakers in the driver's headrest, Bluetooth connectivity, keyless entry, power adjustable features, and LED headlights and taillights. The upper trim levels, like the Grand Touring Models, include heated Nappa leather seats, navigation, automatic headlights, and kinematic posture control.
Visit Mazda of Orland Park!
There's so much to be excited about with the 2023 Mazda MX-5 Miata! You can learn more about pricing and packing now at Mazda of Orland Park! We're not your typical car dealership—we are now an employee-owned Mazda dealership staffed with long-term employees who will continue to give you the award-winning customer service you expect. You can check also out our full inventory of Mazda SUVs now! Just stop in to test drive the 2023 MX-5 Miata today!