Mazda3 Wins 2020 World Car Design of the Year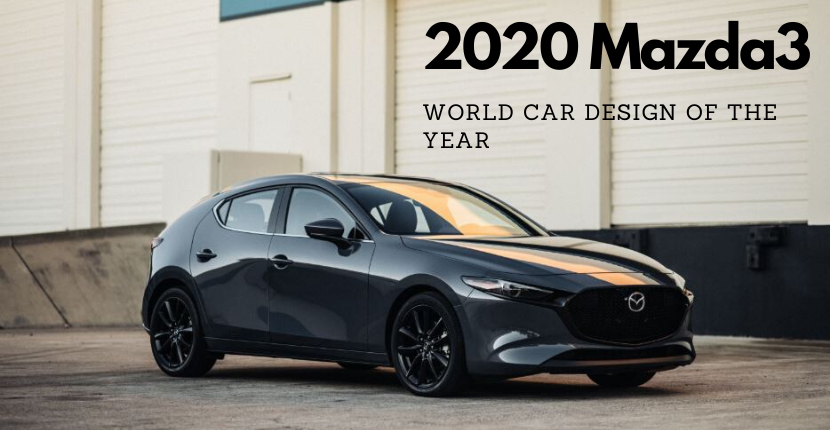 Mazda vehicles are known to give you an incredible performance, as well as a breathtaking design. This is true of many different Mazda models, but recently, the Mazda3 was awarded the 2020 World Car Design of the Year. The Mazda3 is the second to be named World Car Design of the Year following the Mazda MX-5. Learn more about this below.
What is World Car Design of the Year?
This is an award that was established by a group of automotive journalists from around the world. This award is part of the World Car Awards, which is includes several awards voted on by a group of these journalists. This group and these awards were created in 2004. This year in 2020, it was comprised of 86 different journalists that are from 25 different countries.
How is World Car of the Year Decided? 
There are different factors that go into the decision for the World Car Awards. Those who vote can only vote for cars they have actually driven, and for cars to be eligible, they have to be available in at least five countries. These vehicles are then ranked based on many different factors like design, performance, safety, and more.
The Mazda3 won the award for best design. What is great about the design of this vehicle? There are many things to choose from. The 2020 Mazda3 was designed to give you a beautiful eye-catching experience. This vehicle has a Kodo Soul of Motion design, with an emphasis on the idea that "less is more." Mazda subtracted unnecessary elements to craft an even more beautiful exterior. This vehicle looks like it is in motion, even when it is standing still. It shows light and shadow across its body to show power and vitality. There is a lot to love about this design, and that is why the Mazda3 won the 2020 World Car Design of the year.
As you can see, there is a lot to love about the design of the 2020 Mazda3, but there is also a lot to love about the performance. This vehicle offers you a 2.5-liter four-cylinder engine that gives you 186-horsepower. You also get a standard six-speed automatic transmission, or an option six-speed manual. This vehicle is also fuel-efficient, giving you 27 city and 36 highway miles per gallon. The 2020 Mazda3 clearly has a lot to offer you.
Are you ready to upgrade to a new and beautiful vehicle like the 2020 Mazda3? Reach out to us at Mazda of Orland Park because we can help you. We have a great selection of beautifully designed vehicles, and we can help you with your upgrade today. Make sure to also check out our Mazda incentives! These incentives are specially curated monthly and updated often, so when you see one that you like, come pay us a visit! You don't want to miss out! Check out our inventory online, and reach out to us to learn more. We are your local Orland Park Mazda dealership and look forward to helping you drive home in the new Mazda of your dreams!